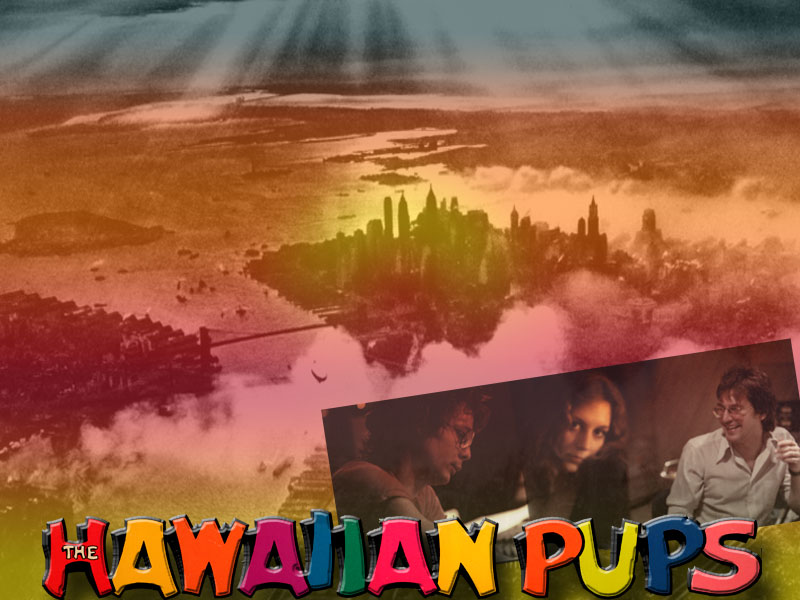 . . .

someone made this
THE HAWAIIAN PUPS:
Tara Shanahan

John Klett
. . .
RELEASES:
. . .
"SPLIT SECOND PRECISION" - EP (Portrait 1983)

SIDE ONE:

INFINITE ROADS

TRASH

YOUNG BOYS

BABY JUDY

SIDE TWO:

BABY JUDY (Extended Version)

OVERATURE TO YOUNG BOYS

CREDITS:

Produced and Engineered by The Hawaiian Pups
Executive Producer: Lennie Petze for Red Sox Music
Alan Varner - mixed "Baby Judy" and "Young Boys"
Marek Norman - piano and sax on "Young Boys"
Recorded at Penny Lane Studios, New York, NY
Mastered by Herb Powers, Jr. at Frankford / Wayne, New York, NY
Special thanks to: Lennie Petze, Bob Feineigle, Linda Broderick, Dan Beck, Gary Casson and Ron Kreidman
Cover concept: The Hawaiian Pups
Art Direction: Chris Austopchuk
Cover photograph: Heinz Kluetmeier / SPORTS ILLUSTRATED c 1980 Time Inc.
Back Cover Photography: George Lange

. . .

. . .

"SPOOK OPERA" - Halloween '82 Radio Promo - SINGLE 7" (Portrait 1982)

. . . plain white paper sleeve - pretty rare - no credits on label
. . .
---
LINKS
Hawaiian Pups in LostBands blog